Earn money
with us!
Become an agent and profit from sales of up to 35%
About us
International Automobile Association was founded in USSR during the reformation period (Perestroika), when USSR citizens were officially allowed to travel abroad, and many of them had a problem with Russian driving licenses. That was the time when the first cooperative, dealing with translation of the driving licenses was opened, it was headed by Aleksandr Tolchinsky. At the moment representative offices of the company are located in all large cities of former-Soviet republics.
In the middle of the 90's Russia introduced its own forms of international driving licenses and asked International Automobile Association to minimize its activity in Russia. It was then that the head office of International Automobile Association was transferred to New-York (the USA). International Automobile Assoсiation (IAA) was registered in the territory of the USA. At the moment we are the most reliable company in the world, which provides international driving licenses in any place, you reside and in any place, you would like to travel.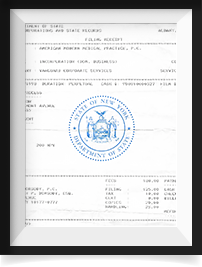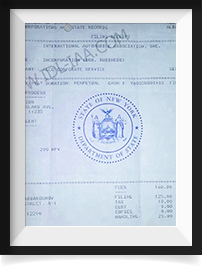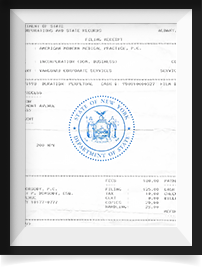 For what is an international driving license required?
And why is it better to order it from us?
In 2006 amendments were introduced into the Vienna Convention on Road Traffic dated 08.11.1968. In accordance with these amendments, international driving licenses shall contain additional data on its holder, which may be required by the police in case of road traffic disputable situations.
It should be mentioned that in many countries national legislation still doesn't have all required information. Such situation may lead to problems - from fines to being taken into custody of you and your vehicle.
It is rather easy to prevent such unpleasant situations. We recommend to make an order of international driving license, which shall meet all the requirements of international standards. You can easily do it on our web-site, using the special order form.

Let us list a range of advantages of international driving license (IDL):
Specification of address

In majority of the countries, driving licenses don't include information concerning the address of the holder. At first sight it may seem that this information is irrelevant to the driver's actions on the road, but in some cases it may be really necessary, for example:

In case of road traffic incidents and issuance of the tickets. Any driver may be involved into an incident, independently from his driving experience, nobody is immune from such situations. In this case the policeman shall issue a traffic ticket and road traffic incident act, and he needs to know your address for this purpose. If there is no data on your address in your driving license, then you shall have to go to the police station and try to settle this situation. But if you have your IDL, then you will be able to avoid it.
Address is obligatory in case of car rental. You should keep it in mind, if you want to rent a car abroad. Very often, in the course of execution of a car rental contract, foreign companies request to specify an exact address. It is required in case some unforeseen situation happens with you or with the rental car. If you don't have a document, confirming your address, you risk to be refused. And there are no risks of refusal, if you have an IDL.

Specification of full driving experience

Only our international driving license contains information on your full driving experience. This fact may seem a trifle at first sight, but is can seriously reduce the cost of the insurance. How? We shall tell you!

It is well-known, that in case of replacement of an old driving license for a new one, your driving experience is specified on the back side of the card, in small print and in national language. Of course, not all the foreign companies have employees fluently speaking several foreign languages, besides they would hardly get to the bottom of your situation in the course of execution of the documents for car rental.
We would like to attract your attention to the following
If someone tells you that you should order an international driving license in a particular organization, it is, at least, strange. No policemen can know, what standard driving license of a particular country looks like, as there are more than 250 countries all over the world, and just in the USA there are more than 50 states, each of which uses its own DL design.
But existence of international driving license doesn't negate the need to keep about oneself a valid national driving license, you should always keep it in mind. Both of these documents shall be presented in-situ.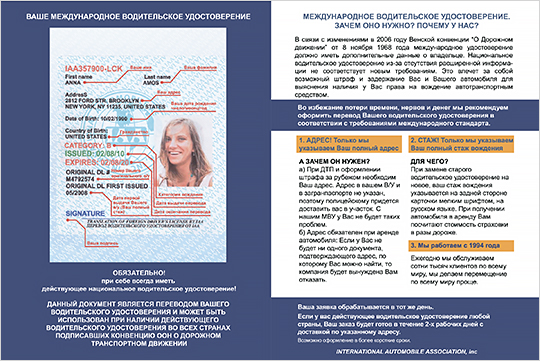 If you order your IDL from us, you can be sure, that your request shall be quickly processed within 24 hours and sent to the address, specified by you. If necessary, issuance of the documents in shorter terms is possible.
INTERNATIONAL AUTOMOBILE ASSOCIATION, inc.
IAA inc wishes you a happy travel, unforgettable emotions
and impressions!
International Automobile Association (IAA) - is a private corporation, registered in USA NY, which is recognized all over the world. It doesn't collaborate with the state organization and specializes at the execution of international driving licenses.
IAA has gained a reputation of one of the leading international companies, it deals with execution of international driving licenses for more than 20 years. Decades of experience has provided the company stable leading positions in the sphere of this service.
We are striving to the development of automobile tourism all over the world. We are doing the best to make automobile travelling, execution of car rental documents and communication with the police maximally comfortable for you in any part of the world and on any road.
Our international driving licenses include translations into 8 major languages of the world
Our VIP international driving license without card is translated into 29 world languages
English
Arabic
Afrikaans
Belorussian
Bengali
Vietnamese
Hebrew
Indonesian
Spanish
Italian
Chinese
Korean
Malaysian
Mongolian
German
Dutch
Persian
Polish
Portuguese
Russian
Tagalog
Thai
Turkish
Uzbek
Ukrainian
Urdu
French
Hindi
Japanese
Samples of international driving licenses

The book contains information about the owner of international driving license in 8 major languages of the world. It also contains legal information concerning the usage of International Driving License in countries, which executed the UNO Convention
Sample of the cover of the booked is attached to the International Driving License, issued by the International Automobile Association
Cost of execution of international driving license
with translations into 8 languages
Cost of international driving license
for 1 year for the citizens of Russia
$20
Cost of international driving license
for 3 years for the citizens of Russia
$25
Cost of VIP execution of international driving license,
with translations into 28 languages
Cost of international driving license
for 1 year for the citizens of Russia
$35
Cost of international driving license
for 3 years for the citizens of Russia
$40
Sale and delivery of international driving license
to the Ukraine
Cost of international driving license for 1 year
with consideration of delivery for the citizens of the Ukraine
$25
Cost of international driving license for 3 years
with consideration of delivery for the citizens of the Ukraine
$30
Delivery to the USA:
Regular mail (shipment via surface freight) — $2
Priority Mail (delivery time is 2-4 working days) — $7
Express mail (delivery within 24 hours) — $22
International delivery:
Regular air mail (2-3 weeks, non-trackable) — $6
International air mail (5-6 days, trackable) — $45
DHL (2-3 days, trackable) — $50/$70
International driving license return policy
International Automobile Association offers its clients the most favorable conditions. If you are discontent with the purchase, you may document the return within 4 calendar days from the date of order receipt. For the return of international driving license, you should address to the representative, via which you have made the order. Monetary funds shall be returned to the credit or debit cards, from which payment of the goods was made. Tax levies and delivery charges are not returned. User Agreement